ROSCon 2017 marked the second year of the conference's diversity program, which is designed to enable participation in ROSCon by those typically underrepresented in the tech community. Thanks to the support of the program's sponsors Fetch Robotics, NVIDIA, Rapyuta Robotics and Voyage, we were joined at the conference by sixteen roboticists who otherwise wouldn't have made it to Vancouver.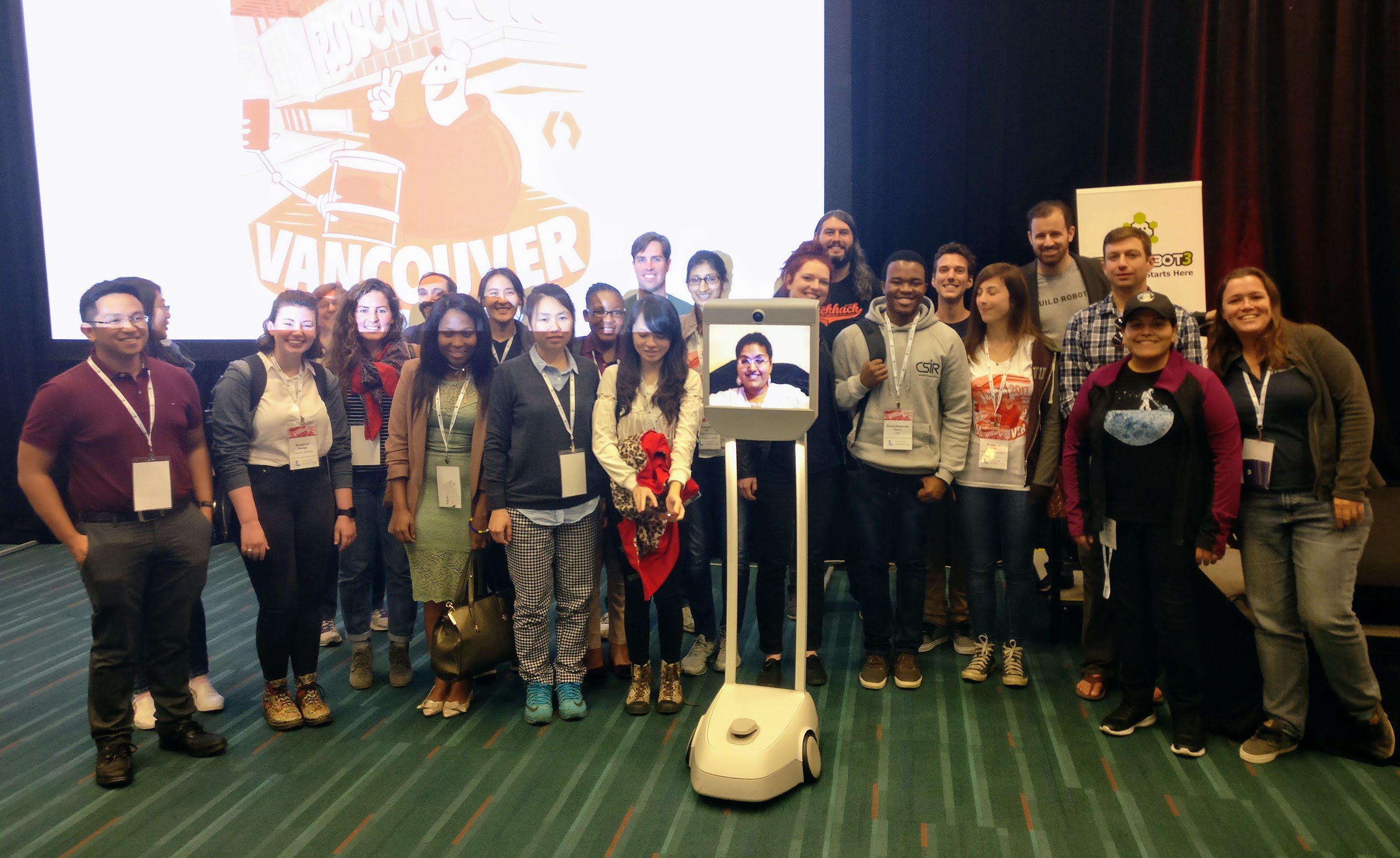 Partial group photo of the ROSCon 2017 Diversity Scholarship recipients and Diversity Committee.
To get a sense of the impact that the ROSCon Diversity Scholarship Program had this year, we're proud to share some comments from scholarship recipients about their experience about the conference and the ROS community as a whole:
The ROSCon Diversity Scholarship Program provided me with an opportunity that would have been completely impossible without it. I was able to attend my first robotics conference and feel empowered to keep working to try and make a positive impact on this community. Also, it was very encouraging to see so many companies stepping up to promote and enable diversity within their companies and the robotics community. Thank you!
This conference was an amazing eye-opening for me. I loved how these big projects apply ROS on real solutions, and how they are pushing forward the current boundaries on equipment and data managing. Thanks so much for this opportunity, and honored and so thankful to be part of this community!
A big thank you goes out to the scholarship recipients for helping us make ROSCon more representative of the global and diverse ROS community, and to the ROSCon Diversity Committee and the conference's diversity program sponsors, without which this wouldn't have been possible: