Posted by Brian Gerkey | May 14, 2013
OSRF is pleased to welcome Sarah Elliott! Sarah is a software engineering intern at OSRF. She is currently completing her BASc in Systems Design Engineering at the University of Waterloo. She spent two previous internships at Willow Garage working on Android control of robots and the mobile manipulation tool MoveIt. At OSRF Sarah will once again be focusing on Android and ROS compatibility, with the goal of allowing developers to easily create apps for robots.
Posted by Brian Gerkey | May 14, 2013
Can you believe that ROS-Industrial is already 1 year old? Here's a great montage video showing the variety of things that have been accomplished in that time:
Posted by Brian Gerkey | May 12, 2013
Update: Attendee photos are coming together in on G+.
We just closed another successful ROSCon here in Stuttgart. We had about 300 people this year, up 50% from 2012. There were many great talks and demos, and an impressive exhibition area. We'll post more in the next days after we're home and get some rest. For now:
Posted by Brian Gerkey | May 02, 2013
[Cross-posted from the ROS-Industrial blog]
The Open Source Robotics Foundation (OSRF) will participate in the upcoming ROS-Industrial Training Class, June 4-6. OSRF will provide training for the new features and capabilities of the ROS Groovy release, particularly focusing on Catkin, the new software build system. OSRF will be available to respond to questions you may have about the ROS core, past, present, and future. The class will provide a hands-on introduction to ROS and ROS-Industrial, and it will culminate with hardware integration exercises with live industrial robots and peripherals. The class is FREE to Full/Associate Members of the ROS-Industrial Consortium. Others may attend for a fee.
Please note that class registration is only open until May 18th. We also encourage attendees to buy a small form factor PC to take home after the class. The PC will have Ubuntu, ROS, and ROS-I preinstalled, allowing developers to hit the ground running with ROS-I development. We are selling the PCs at cost; the first ten buyers will receive them at the sale price that we negotiated. Later units are subject to price change.
Posted by Steffi Paepcke | Apr 29, 2013
As the Lead User Experience (UX) Designer at OSRF, I'm very excited to see more users contributing their time and effort to improving the ROS and Gazebo software. As these communities continue to grow, it becomes even more important to consider the usability of ROS and Gazebo, along with the related documentation. By designing user-friendly software and support documents, we make our work more accessible to the broader robotics community, and encourage more novice users to hop on the ROS/Gazebo bandwagon. Addressing usability in our work and designing with our users' best interests at heart becomes even more critical as society as a whole begins interacting more with robots. Robots and robot software no longer exist exclusively in research labs. They're working next to people in manufacturing environments, enabling people with paralysis to walk , and helping educate children in schools . Robots are becoming ubiquitous, and as this happens, our work on ROS and Gazebo helps shape the future of robotics and the integration of robots into everyday life. By identifying and designing for our users' needs, we help advance the state of robotics by making robots more useful, usable and enjoyable to use.
At OSRF, I conduct as many usability testing sessions as we can manage given our project timelines. While we would always benefit from more, the testing we do have time for yields excellent feedback that helps us produce new features with more usable layout, interactions and functionality. While it certainly helps to have a UX Designer such as myself on the payroll, anyone can do usability testing. To encourage all of you, I've added a Usability Resources page to our wiki. There, you'll find information on usability studies, heuristic evaluation, hand-drawn prototypes, and more. Have a look around and give the methods a shot.
There are a lot of awesome robots and robot applications in our future, and with some dedication to making them accessible and usable, we can significantly impact how the general public perceives and interacts with the robots we put out into the world.

The user experience should be considered throughout the development of a product, not just before or after. (Credit: Based on Ben Melbourne's image)
The many components of User Experience Design. (Credit: By Thomas Gläser, based on Dan Saffer's work)
Gazebo Terrain Modification Tool paper prototype for user testing.
The synthesis phase of a full-fledged iteratively-designed project. (Credit: Paul Caravelli and John Horstman)
Posted by Brian Gerkey | Apr 26, 2013
OSRF is pleased to welcome Dirk Thomas! Dirk has more than 6 years of professional software development experience. He received his PhD in Computer Science from the Technische Universität Darmstadt in 2010, which was concentrated on Robotics Middleware.

Dirk has been a successful RoboCuper since 2003 as part of the Darmstadt Dribbling Dackels in the Sony Aibo league as well as the Humanoid Kidsize team Darmstadt Dribblers. Before joining OSRF, Dirk worked at Willow Garage leading the development of the new build system in ROS during the Groovy release, developing the framework for Qt-based graphical ROS tools rqt and maintaining the core ROS packages. Dirk is excited to join OSRF and will be working on the next generation of ROS as well as improving the supporting infrastructure.
Posted by Brian Gerkey | Apr 10, 2013
OSRF folks know that students love Open Source software, Robotics and flip flops. Do you want to spend your summer doing real-world software development, contributing to robotics projects like Gazebo, ROS, and CloudSim, and engaging with the global robotics community, all while getting paid? Then check out our GSoC 2013 site. You'll also want to read through our ideas page, which lists projects that we're interested in. Feel free to ask questions and propose suggestions at gsoc2013@osrfoundation.org. The student application period starts April 22nd. Get ready for a robotics coding summer!.
Posted by Brian Gerkey | Apr 08, 2013
OSRF is pleased to welcome Tully Foote! Tully has been a core ROS developer for many years, and he is looking forward to continuing that work. Tully attended Caltech and UPenn earning his BS and MS while working on all three of the the DARPA Grand Challenges. He most recently has been working on ROS at Willow Garage as well as many other projects including designing the TurtleBot.
Posted by Brian Gerkey | Apr 05, 2013
OSRF is pleased to welcome Paul Mathieu! Paul is a software engineering intern with the ROS Team and works on bringing binary support for ROS on ARM platforms. He recently obtained a MSc. in Robotics at the University of Tokyo where he was working on indoor navigation of a quadrotor UAV with an on-board depth camera, and a MSc. in Aerospace Engineering from Supaero (France). Recently arrived from France, he enjoys California's lifestyle and clement weather.
Posted by Brian Gerkey | Apr 03, 2013
OSRF is pleased to welcome William Woodall! William is a Software Engineer and a robotics enthusiast. He joined the Open Source Robotics Foundation as a member of the ROS development team in February of 2013. Before that he worked at Willow Garage on general ROS development and supporting internal Willow Garage projects. Before that, he built an awesome autonomous lawnmower. He will apply his software engineering and design skills to improve the state of open source robotics at OSRF.
Posted by Brian Gerkey | Apr 01, 2013
[Cross-posted from the ROS blog]
We're pleased to announce that the ROS project will soon be hosted by Oregon State University's Open Source Lab (OSL). The OSL provides services to many open source communities. We are pleased to join the ranks of projects like Drupal and kernel.org. We'd like to thank Willow Garage for providing hosting and infrastructure for the entire ROS community for over 5 years.
We'd also like to thank Lance Albertson, Carlos Jensen, and Bill Smart for welcoming us to the OSL. We look forward to working with Oregon State and the OSL to provide ongoing hosting as well as exploring ways to improve ROS infrastructure for the greater community.
In the coming weeks, we'll migrate the wiki, ROS Answers, and the Ubuntu package repository from Willow Garage to the OSL. We'll announce more detailed plans as they come together and we'll do our best to minimize disruptions during the migration.
As you might imagine, hosting for these critical services, which are heavily used around the world and around the clock, costs money. We need your help! A big thank you to the ROS-Industrial Consortium, which has stepped up to support part of this cost. If your organization can financially support ROS project hosting, please contact us at info@osrfoundation.org.
Posted by Brian Gerkey | Mar 28, 2013
Tully and Melonee were recently interviewed about their creation, the TurtleBot. Congratulations to both for the impact they've had on the entire community!
Posted by Brian Gerkey | Mar 11, 2013
OSRF is pleased to welcome Isaac Saito! Isaac Saito is a software engineering intern with the ROS Team, working in particular on the RQT GUI framework. Before coming to the US from Japan to get his M.sc in Systems Engineering at Southern Methodist University (Dallas, TX), he worked on a web search system for Keio University (30K+ affiliates organization) working closely with IBM Tokyo Research utilizing information retrieval, and also built pedestrian navigation prototypes for mega-sized train stations with East Japan Railway.
Posted by Steffi Paepcke | Mar 08, 2013
ROS experts Dirk, William, and Tully recently joined OSRF and are settling in to the ROS Cave to continue their work on the software. To celebrate, we took a field trip to K1 Speed for a friendly—but competitive—go karting grand prix. Highlights from our outing included: a minor crash, one driver's inspiring journey from last to third place, two emotional awards ceremonies, and the realization that Kazuto, our intern from JSK, looks great in a yellow headsock. While some egos were bruised, it was great to get out of the building and unwind in tiny cars.
Posted by Brian Gerkey | Mar 03, 2013
Registration for ROSCon 2013 is now open. Early registration ends March 31st. We're looking forward to seeing many of you in Germany in May!
Posted by Brian Gerkey | Feb 18, 2013
The ROS-Industrial team was at the Automate trade show a couple of weeks ago. Here's a great video showing the ROS-Industrial capabilities that they demonstrated:
Posted by Brian Gerkey | Feb 18, 2013
From ros-users@:

The Robonaut team has launched a TopCoder challenge to create a controller for our ISS taskboard simulation that improves the behavior of the switches, etc. and publishes the states to rostopics. If you'd like to help out (and potentially make up to $1500), check out the challenge here.

From the challenge description:

Robonaut 2 is the first humanoid robot in space and was sent to the space station with the intention of taking over tasks too dangerous or too mundane for astronauts. But Robonaut 2 needs to learn how to interact with the types of input devices the astronauts use on the space station. To do that, we have built several Taskboards for Robonaut to play with. In future challenges, you will control Robonaut and teach him how to interact with the Taskboard. But first, the simulation for the ISS Taskboard needs to be fixed.

For Full requirements, Please check here.
Posted by Brian Gerkey | Feb 15, 2013
[Cross-posted from the ROS-Industrial blog]
Recently Willow Garage, maker of the PR2 service robot and developer/custodian of the ROS core, announced that their funding model was about to change. This has precipitated speculation about the future of ROS and, by extension, ROS-Industrial. What has not been widely communicated is that the Open Source Robotics Foundation (OSRF), an independent nonprofit company founded last summer with support from Willow Garage, was chartered in-part to become the long-term home for ROS core development, ROS wiki hosting, and ROS answers support. OSRF recently announced that key ROS developers from Willow Garage soon will move to OSRF. We have been in communication with both Willow Garage and OSRF and know that the ROS core is in the capable hands of the same developers who are credited with its widespread adoption over the past five years. Furthermore, we note that OSRF is participating in the ROS-Industrial Consortium kick off meeting March 6-7th (agenda). We look forward to continuing collaboration with both Willow Garage and OSRF as open source robotics continues to accelerate the growth and capabilities of robotic systems.
Posted by Brian Gerkey | Feb 14, 2013
[Cross-posted from the ROS blog]
A Press Release from Clearpath Robotics
Kitchener, ON, Canada - February, 2013
We have received many inquiries about the future of ROS since the announcement of a change in Willow Garage's business plan. To our many valued clients, you may rest assured that we will continue to support and build upon ROS and open-source robotics software for our products.
We are proud to say that we were one of the first companies to support and use ROS, and we are humbled to see how much it has advanced the robotics industry. We believe that the strength of the global ROS community is at critical mass and we are confident it will continue to thrive and grow.
The transition of ROS stewardship from Willow Garage to the Open Source Robotics Foundation has been under way for many months and Clearpath will do everything in it's power to assist with this transition. Our position as a partner to both academic and industrial research has given us a unique perspective on commercializing robotics from the lab to the real world, and the ROS ecosystem is making this happen faster than we had ever hoped.
The first 5 years of ROS has changed our industry forever. We can't wait to see what the next 5 years of ROS will bring.
Posted by Brian Gerkey | Feb 13, 2013
As we mentioned on Monday, here at OSRF we're starting to play a more prominent role in the ROS community. As a major step in that direction, we're pleased to announce that, in the next few weeks, Tully Foote, Dirk Thomas, and William Woodall will be joining OSRF!

You probably already know each of them from ros-users@ and ROS Answers, not to mention GitHub. And if you've used ROS, you've used their code, as they work on many of the core ROS libraries and tools.

We're excited to have Tully, Dirk and William on the team and are looking forward to being a part of their future contributions to ROS.
Posted by Brian Gerkey | Feb 11, 2013
First of all, we'd like to extend a heartfelt thank you to Scott and Steve and the entire Willow Garage team who have, over the last five years, made an unprecedented contribution to the robotics community. Willow Garage set out to have impact, and there can be no doubt that ROS has had a worldwide impact, on a scale greater than we ever hoped. Thank you!

As you may have heard, there are some changes underway at Willow Garage.

Given the recent news, we're working with our friends at Willow Garage to accelerate the transition of ROS stewardship to OSRF. One of the goals in establishing OSRF was to provide a long-term home for ROS, and that's where we're headed with this transition. Through generous support from the National Robotics Initiative, we're assembling a team at OSRF to continue to guide the development of ROS. We don't expect ROS development to slow down, nor do we expect any interruption to the online resources that we've all come to rely on (e.g., the ROS wiki and ROS answers).

At OSRF, we look forward to taking a more prominent role in the ROS ecosystem. We'll be seeking increased community involvement in ROS development, decision-making, maintenance, and support. Open source software works best when everyone is invested and involved, and we will work closely with the ROS community, including product development groups, research teams, students at all levels, hobbyists, and interested groups everywhere.

Here's to ROS's next five years!
Posted by Brian Gerkey | Jan 31, 2013
OSRF is pleased to welcome Carlos Agüero! Carlos received his Ph.D. and M.S. from Universidad Rey Juan Carlos in Computer Science, under the supervision of Dr. José M. Cañas and Dr. Vicente Matellán. Carlos is a Robotics enthusiast, and the multidisciplinary aspects of robotics and the challenges faced by real robotics projects have sculpted his formation and career. Ad hoc networks for mobile robots were the target of his early days of research. He designed and developed an autonomous system for detecting overtaking maneuvers applied to trucks. Carlos's research has been focused on multi-robot object localization, task allocation and multi-target object localization. He has been a proud RoboCuper since 2005 and is a co-founder of Spiteam, the RoboCup Standard Platform League team. He co-developed a complete robot architecture (Behaviour-based Iterative Control Architecture, BICA) from scratch for the Nao robot applied to robot soccer and Alzheimer therapy.

Before joining OSRF, Carlos held a faculty position in the GSyC department at Universidad Rey Juan Carlos and was Director of the Telematics and Computer Systems Master program. In 2010 and 2011, he visited the Artificial Intelligence Laboratory at the University of Texas at Austin, and CORAL Research group at Carnegie Mellon University.
Posted by Brian Gerkey | Jan 24, 2013
OSRF is pleased to welcome Kazuto Murase! Kazuto studies Mechano-Infomatics at the University of Tokyo in the JSK Lab. He has been developing a robot with arm and eye, integrating recognition and action to perform tasks. At OSRF, he will apply his experience developing rosjava/Android applications to improve the suite of apps available for use with robots, including new tools for managing deployment and launching of apps. He is excited to learn about America and have a true California experience during his time at OSRF.
Posted by Brian Gerkey | Jan 23, 2013
On January 16th, OSRF hosted a full-day hackathon on ROS/Android. We were very happy to have folks from Willow (Austin, Tully, and Chad) Yujin (Daniel, Jihoon, and Huey) and Google (Damon). From OSRF, Hugo, Stephen, Ian, Brian, Kazuto, and Morgan took part. And Ken stopped by (with Ninja, of course).

The day was a great success. There's really nothing like getting everybody in the same room for a day. We worked through a bunch of issues on workflow and build process, we ported some existing apps to the newest libraries, and we wrote some new apps. All of our work is available at github, in the rosjava and ros-android organizations. Please have a look and contribute if you can!

We were so busy during the day that we didn't get many pictures. Jihoon took the following two shots in the morning while we were planning the day:
Posted by Brian Gerkey | Jan 21, 2013
Posted by Brian Gerkey | Jan 01, 2013
[Cross-posted from the ROS blog]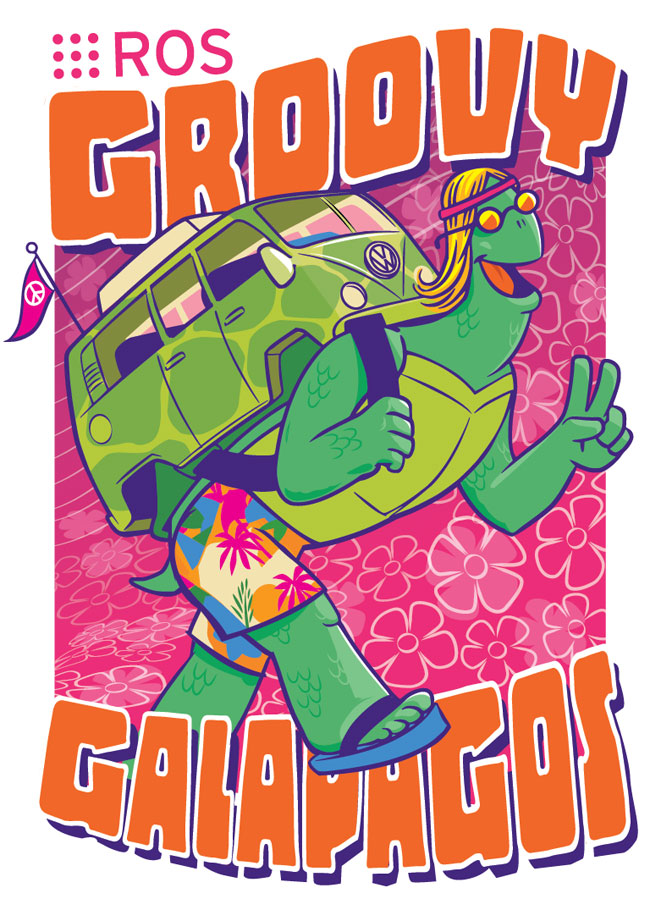 Hello ROS Community,



As we close out 2012 we're happy to announce the release of ROS Groovy Galapagos. The theme of this release has been building infrastructure to support the growing ROS development community.




Using the new rosdistro repository on GitHub as a microcosm, you can get a sense of scale for the Groovy development There are 118 public forks of the project publicly available with 73 people having contributed commits to the repository. Running a script over the history of just the releases/groovy.yaml file in the repository finds that during the groovy development cycle there have been over 1100 commits changing the revisions of packages. And counting each changed version number there have been more than 3500 releases submitted to be built on the build farm. This means that there have been more than 10 releases every day for the last 9 months on average.




These statistics only count the packages which have been converted to use the new build and release system which currently stands as about half the released repositories. One of the goals going forward in Hydro development will be convert the majority of the unconverted packages.




All these releases have been submitted to our upgraded build farm infrastructure. The over 450 packages are built into binary packages on 6 different architectures. The binary builds for packages take between 3 and 90 minutes each, and if run on a single computer would take more than 2 weeks to complete running continuously. The automatic documentation jobs likewise would take several days to run if run on a single computer.




The Groovy release cycle ran longer than originally planned however giving it the extra development time has allowed us to produce a much more polished release which will support us better as we start considering how ROS should progress forward. Going forward the Hydro cycle is expected to be shortened to bring the releases back into sync with the Ubuntu releases with a target of Hydro Medusa for April 2013.





In the near future we will begin the Hydro planning cycle and kick off a new round of SIGs. If you have been thinking about something you would like to see in ROS the SIGs will be a great opportunities to find others interested in collaborating to make those thoughts reality.




Below are the Release Notes. They have been filled in for the core packages and anyone who sent me information has been integrated. If you have updates stacks or packages, please add your information to the version on the wiki to make it as complete as possible.




In the final release there have been 82 packages patched since Beta 3. Most of the focus in the run-up to the release has been on documentation and tutorials.





Happy New Year!




Your ROS Groovy Release Team



ROS Groovy Galapagos
ROS Groovy Galapagos will be the sixth ROS distribution release and was released December 31st 2012. In this release we have focused on the core infrastructure of ROS to make it easier to use, more modular, more scalable, work across a larger number of operating systems/hardware architectures/robots and most importantly to further involve the ROS community.
Platforms
ROS Groovy Galapagos will be primarily targeted at the Ubuntu 12.04 (Precise) release, though compatibility with other Linux systems as well as Mac OS X, Android, and Windows is anticipated. For more information on compatibility, please see REP 3: Target Platforms.
Installation
Please see the installation instructions. There are binary packages available for Ubuntu distributions, Oneiric, Precise, and Quantal for both 32 and 64 bit architectures. There is also improved infrastructure for building from source, most heavily tested on OSX. And experimental instructions for other platforms.

Ubuntu Users: Please make sure to use the Python tools from apt and not pip. The pip based installs tend to go out of date and not get updated with the rest of the system.
Major Updates
Mass migration of code to GitHub
Traditionally, ROS code has been scattered across numerous version control systems (git, svn, hg, etc) across different hosting services throughout the world. Though the ROS wiki has acted as a central point of documentation, issue/ticket tracking has been just as disparate as the usage of VCS tools.

With ROS Groovy, an effort has been made to move core packages to GitHub along with all issue tracking. This has brought several benefits including making ROS more available to the wider open source community and providing VCS consistency for ROS packages. Most importantly, utilizing GitHub has involved the ROS community more and given it more ownership of the codebase. GitHub's pull requests have made it much easier for the core ROS development team to apply patches from the community as well as respond to design feedback more rapidly. In the last development cycle there have been 71 people who have contributed to the rosdistro file, using 239 pull requests and there exist 115 public forks of the rosdistro project on GitHub. The ease of forking and submitting pull requests has made this higher level of community engagement possible. GitHub additionally provides excellent tools for navigating code, managing issues/milestones, and increasing developer communication. All ROS package developers are highly encouraged, but not required, to utilize GitHub for their own repositories so as to further unify both the ROS codebase and community.

On GitHub, ROS repositories are spread across several GitHub "organizations" to group related repositories in an intuitive manner:
New Build System - catkin
The most striking and significant change in Groovy is the introduction of a new build system called catkin which will eventually fully replace the original rosbuild build system. catkin was developed to address several drawbacks inrosbuild so that ROS can continue to grow and scale. As opposed to rosbuild catkin promotes Filesystem Hierarchy Standard (FHS) compliance, making it much easier to distribute ROS packages on other operating systems and architectures.

Though a prototype version was already introduced in fuerte for a only few packages, catkin is now the official build system of ROS. rosbuild will continue to be supported for the forseeable future, but in time will be deprecated. catkin has been designed to be backwards compatible with existing rosbuild packages and stacks that have not yet migrated. Most of the core packages have already been migrated and new packages should utilize catkin.

The workflow of catkin is somewhat different from rosbuild, but great care has been taken to make the transition as smooth as possible. Here are some resources for getting started with catkin:
Removal of Stacks
With the new version of catkin in Groovy, the concept of Stacks has been removed. One of the main reasons for this was that there was a duplication of dependency tracking between packages and stacks. Previously packages only depend on packages, and stacks only depend on stacks, so the stack which contains a package must depend on all of the stacks which contain the dependencies of that package. Additionally, by removing stacks the code base has become more modular because you can install any package and its dependencies, where as in the past a package would often unnecessarily pull in its stack and other unused dependencies.

To preserve some of the benefits of stack, the concept of "metapackages" replaces the concept of stacks. A metapackage is not a container of packages like rosbuild stacks were, but a named set of references to packages. It can be used to preserve some structure using a catkin metapackage replacing an old rosbuild stacks (this helps with for backwards compatibility of documentation with rosbuild, e.g. in wikis). A metapackage can depend on packages which don't necessarily reside in the same folder or source repository. This allows for more flexibility of development workflows, allowing to have separate repositories for packages that belonged to a single stack.

This is captured more formally in REP 127
New Package Release System - bloom
With catkin also comes a new package release system known as bloom. bloom not only simplifies your workflow when releasing ROS packages to the world, but also provides features to make it easier to maintain released packages, version them, and patch/backport changes.

bloom takes your catkin packages and releases them to a "release repository". All of the ROS release repositories are hosted in the ros-gbp organization on https://github.com: https://github.com/ros-gbp. The release repository contains snapshots of your source repository (the repository you develop on) and provides tags to the snapshots. Additionally it creates a "release" branch for each package in your upstream repository on which you can make patches and it provides tags for each released version of your packages. Finally, bloom can generate files for building Debian .debs on the ROS build farm. Because we host our release repositories on https://github.com, there are known urls for each release of each package. This makes the release repositories a good source for building released ros packages from source.

bloom allows a source code repository to contain any number of packages, related or not. The only caveat to having multiple packages in a single repository is that they must be released with a common version number, i.e. one release version number per repository.
New GUI Tools - rqt
In Groovy, core ROS GUI tools (rxconsole, rxgraph, etc) have been significantly refined. These tools have been replaced by a single new tool called rqt. rqt is a software framework that implements the various GUI tools in the form of plugins. One can run all the existing GUI tools as dockable windows within rqt -- even rviz! The tools can still run in a traditional standalone method, but rqt makes it easier to manage all the various windows on the screen at one moment.

Users can create their own plugins for rqt with either Python or C++. Over 20 plugins have already been created and more are slated for development.
rviz
rviz has been significantly redesigned with a cleaner user interface and and a new plugin API covering all major functions. RViz is now "on its own" and so can be installed directly (on Ubuntu for example) as ros-groovy-rviz. It no longer depends on visualization_common, instead depends directly on standard OS installations of OGRE, easing compilation from source. Python support has been greatly expanded, so rviz windows, displays, viewpoints, and tools can all be manipulated from Python now.

The "save" file format has also changed: it now saves into "*.rviz" files which are in YAML format, easing manual editing, comparison, and automatic generation.
pluginlib and class_loader
pluginlib, the library for creating plugins in C++ code, has been almost completely rewritten while retaining 100% backwards compatibility. New features include thread-safety, simplified API, and true library class introspection. pluginlibis now built on top of a new ROS-independent package called class_loader which can be used to work with plugins in software that does not utilize the ROS build system.
Gazebo
The Gazebo simulator project, the simulation engine used within the simulator_gazebo ros stack, has recently undergone major improvements and re-factoring as it went from version 1.0 to 1.3. The Groovy release of Gazebo has been updated to run with gazebo 1.2.x with pending updates to upgrade to gazebo 1.3.x in the near future.

All changes in the underlying simulator can be found on gazebosim.org, as well as commonly asked questions and answers for gazebo via gazebo answers page.

Other New Packages:
Tutorials
The significant overhaul of core ROS infrastructure has meant a significant change in fundamental ROS documentation, primarily in the tutorials. It is recommended to review them again, even if you are a ROS veteran, at http://www.ros.org/wiki/ROS/Tutorials. All the Tutorials beyond Creating A Package have been converted to support the new and old build system.
Automatic Documentation Jobs
One of the valuable services provided to the ROS community is the public indexing of packages and automatic documentation generation onto ros.org. The entire system has been overhauled to parallelize and isolate failures of individual repositories from stopping other repositories from being documented. The new infrastructure now also provides properly versioned documentation for each ROS distro. For more information on how to be indexed in the new system see the Get Involved page.
Migrating
As with any release there have been some areas which will require updating. In this cycle most of the changes have been adding APIs while maintaining backwards compatibility for the old APIs.
Moving From rosbuild To catkin
The biggest change is the switch from rosbuild to catkin. This switch has been done while providing backwards compatibility, such that legacy packages can depend on converted packages without being changed. However catkin based packages cannot depend on rosbuild based packages. This leads to what has been called the rising tide where the conversion to catkin must propogate up the dependency tree. Wet packages, catkin based, are always below the dry packages, rosbuild based, as the tide rises.

A detailed guide to converting packages can be found in the catkin documentation. catkin/migrating_from_rosbuild
Change from Wx to Qt
One significant change is the transition from Wx to Qt. If you have been using Wx graphical toolkits it is recommended to switch. Most of our primary visualization tools have been ported to Qt. And there are many plugins for them. There are tutorials on the rqt page on how to write new Qt based plugins.
laser_drivers REP 117 Deprecation Completed
If you have been using the laser_drivers the changes made by REP 117 have now become the default option. For more information see REP 117
Change Lists of Note
Plans and Special Interest Groups
The planning for the Groovy release was coordinated on the planning page.
Sigs
A significant amount of the Groovy development was coordinated by Special Interest Groups. These groups are summarized at the bottom of the planning page.
ROS Enhancement Proposals (REP)
Four REPs have been finalized during the Groovy development cycle:
Posted by Brian Gerkey | Dec 04, 2012
OSRF is pleased to welcome Ian Chen! Ian received a PhD in Electrical and Computer Engineering from the University of Auckland in 2011 under the supervision of Bruce MacDonald and Burkhard Wünsche. Ian spent his PhD investigating methods for improving the robot development cycle, particularly through the use of real time simulation and visualization. After a short interlude working as a software engineer on the open source Qt framework, Ian is excited to be back in the realm of robotics where he can continue his career in robot simulation and open source development at OSRF.
Posted by Brian Gerkey | Dec 04, 2012
[Cross-posted from the ROS blog]
ROS turned five years old in November, so it's time for our sort-of-annual State of ROS. If you recall, we took a deep dive into the growth of ROS in our third-year anniversary post. We won't be as prolific this time around, but suffice it to say that the past two years have built on the excitement, growth, and adoption of ROS.
Numbers don't tell the entire story, but it's a good place to start.
There are 175 organizations or individuals who have publicly release ROS software in our indexed repositories, up from 50 in 2009 (through October)
Not counting the approximately 40 PR2s all over the world, there are many hundreds of robots running ROS. We are aware of more than 90 types of robots that are running ROS, up from 50. With 28 robots with supported installation instructions.
We had 3699 public ROS packages as of April, compared to 1600 three years ago
ROS continues to have a strong impact in the worldwide academic community, with 439 citations on Google Scholar for the paper: ROS: an open-source Robot Operating System
There are now people working on ROS on every continent. Africa, South America, and Antarctica are new to the community this time around. Yes, Antarctica.

You can now buy a book on ROS.

One, and counting. This is the number of industry conferences dedicated to ROS. More than 200 individuals attended the ROSCon 2012 debut last year in St. Paul, MN. ROSCon 2013 heads to Stuttgart, Germany next year.
People often ask how many users are there of ROS. Due to the open source nature of ROS, we simply don't know how many ROS users there are in the world. What we can tell you is that the ros.org wiki has had over 55,000 unique visitors in the last month. This doesn't include traffic to our many worldwide mirrors.
The latest version of ROS, Groovy Galapagos, is currently in Beta 1 Release. Groovy will be the sixth full release of ROS. This release is laying the foundations for enabling ROS to continue to grow the number of platforms supported.
Inspired by The Mozilla Foundation, The Apache Software Foundation, and The GNOME Foundation, our three-year anniversary blog post discussed the possibility of a ROS Foundation. In May of this year, Willow Garage announced the debut of the Open Source Robotics Foundation, Inc. OSRF is an independent non-profit organization founded by members of the global robotics community whose mission is to support the development, distribution, and adoption of open source software for use in robotics research, education, and product development.
Because of the BSD license for ROS, we often have no idea who is using ROS in their commercial deployments. We suspect there are a few we are missing, but two major new products were announced this year that are built using ROS. First is Baxter from Rethink Robotics. Baxter was announced just a few months ago and the company has set their sites on manufacturing industries. Check out IEEE Spectrum's article on Rethink here. Also built on ROS is Toyota's Human Support Robot (HSR), which is designed to help those with limited mobility within the home. ROS has even made inroads within the industrial robot world of late, specifically through the ROS-Industrial Consortium.
We can't discuss commercial deployments of ROS without mentioning TurtleBot, originally released in April 2011. Recognizing that not everyone can afford, or even needs, a $280,000 PR2 robot, TurtleBot was brought to market for the express purpose of letting as many people as possible get their hands on ROS. TurtleBot 2.0 was recently featured on Engadget and is now available for pre-order at www.turtlebot.com.
At Willow Garage, we often refer to ourselves as a software company disguised as a robot company, and we can point to the ongoing growth of ROS as proof of that assertion. We have also been stating for some time that we need a LAMP stack for robotics. With the latest developments in commercial robots built on ROS, it feels like we are in the beginning stages of that process. We can't predict what ROS will look like in five year, or twenty-five, but if we continue to see the adoption, innovation, and excitement from the ROS community that we have seen in the first five years, then things are certainly looking Rosey.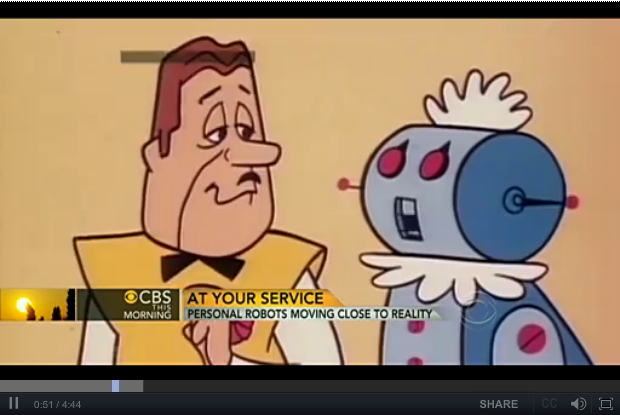 Posted by Brian Gerkey | Nov 13, 2012
Call for Proposals: ROSCon 2013
Stuttgart, Germany
11-12 May 2013
(immediately following ICRA)


Details: http://roscon.ros.org/
Proposals: submit@roscon.ros.org
Questions: info@roscon.ros.org


ROSCon 2013 is a chance for ROS developers of all levels, beginner to expert, to spend an extraordinary weekend learning from and networking with the ROS community. Get tips and tricks from experts, network, and share ideas with fellow developers from around the globe.

ROSCon is a developers' conference, in the model of PyCon and BoostCon. Following the success of the inaugural ROSCon in St. Paul, Minnesota, this year's ROSCon will be held in Stuttgart, Germany. Similar to last year, the two-day program will comprise technical talks and tutorials that will introduce you to new tools and libraries, as well as teach you more about the ones you already know. The bulk of the program will be 30-40 minute presentations (some may be longer or shorter).

Want to present at ROSCon? Submit a proposal! For details on proposing, go to http://roscon.ros.org/

If you don't want to make a formal presentation, you should still bring your new project or idea to ROSCon!

There will be sessions of Lightning Talks, which are 5-minute mini-talks that are scheduled just-in-time at the conference. There will also be open space for Birds-of-a-Feather (BoF) meetings, impromptu hacking sessions, and informal presentations.

On behalf of the ROSCon 2013 Organizing Committee:
Alexander Bubeck, Fraunhofer IPA
Tully Foote, Willow Garage
Ryan Gariepy, Clearpath Robotics
Brian Gerkey, Open Source Robotics Foundation
Florian Weisshardt, Fraunhofer IPA
Matthew Williamson, Rethink Robotics
Posted by Brian Gerkey | Nov 09, 2012
Posted by Brian Gerkey | Oct 23, 2012
The OSRF offices will be quieter than usual this week as Brian, John, Nate, Steffi, and Morgan will be at DARPA headquarters in Washington, DC (well, Arlington, VA) for the three-day kickoff of the Robotics Challenge.
The highlight of our week will be a full-day tutorial on the recently released DRC Simulator that we're teaching on Thursday. We're expecting about 75 Challenge participants who are eager to learn about this first version of the DRC Simulator and we're hoping to get feedback from them that can influence our future development plans.
Posted by Brian Gerkey | Oct 11, 2012
OSRF is pleased to welcome Jimmy Sastra! He received his Ph.D. in Mechanical Engineering and Applied Mechanics from the University of Pennsylvania in August 2011 under the supervision of Mark Yim. Working with Mark, Jimmy developed hardware and software for many generations of Modular Reconfigurable Robots. In his thesis work, he showed that these robots can be used to quickly prototype and analyze a variety of dynamic locomotion gaits from rolling like a wheel to running with compliant legs. They can even put themselves back together after they are kicked apart into separate pieces. Prior to joining OSRF, he worked at Willow Garage, where he learned a number of things, including how to pull a good office prank.
Posted by Brian Gerkey | Oct 10, 2012
OSRF is pleased to welcome Hugo Boyer! Hugo received a mechanical engineering degree from Ecole Polytechnique of Montreal and has been a professional developer for over 15 years. Recently, at Makerbot Industries, he created Miracle-Grue, Makerbot's first tool path engine for 3D printers. Before that, he worked on parallel GPU algorithms for the computational chemistry lab at McGill University, and was an architect of SIMSAT, the real time spacecraft simulator of the European Space Agency. Hugo is honored to join the OSRF simulation team where he hopes to help make robot dreams come true.
Posted by Brian Gerkey | Oct 08, 2012
OSRF is pleased to welcome Stephen Brawner! Currently a Computer Science PhD student at Brown University working with Chad Jenkins in the Brown Robotics Lab, Stephen is joining us as a software research intern for Fall 2012 / Winter 2013. He'll be furthering his interest in researching hardware and software testing to improve robot system reliability and reduce the iteration time on development.
Posted by Brian Gerkey | Oct 04, 2012
On Sept. 6th, OSRF officially received a contract from DARPA for the simulation component of the Robotics Challenge, as reported here. The contract amounts to $6.44 million over the next 2.5 years, during which time we'll take a major leap forward in simulation. We are also working with two research groups led by Dr. Karen Liu from Georgia Tech and Dr. Scott Delp from Stanford. Karen and Michael will conduct long-term research and development along the lines of deformable contact modeling, object manipulation, and constraint-based contact modeling.
Our efforts are now in full swing as we approach the DRC kickoff in late October of this year. Keep a look out for new tutorials, documentation, and features. This is also a great time to get involved by experimenting with Gazebo and ROS, creating new and interesting applications, and getting your voice heard through our mailing list.
Posted by Brian Gerkey | Oct 03, 2012
On the heels of the recent announcement that Rethink's Baxter was built on ROS, we heard today from our friends at Toyota that their new robot is also running ROS!
Toyota's Human Support Robot, or HSR, will provide assistance to older adults and people with disabilities. A one-armed mobile robot with a telescoping spine, the HSR is designed to operate in indoor environments around people. It can reach the floor, tabletops, and high counters, allowing it to do things like retrieve a dropped object or put something away in its rightful place. An exemplar of the next generation of robot manipulators, the arm is low-power and slow-moving, reducing the chance of accident or injury as it interacts with people.
And it runs ROS. Dr. Yasuhiro Ota, Manager of the Toyota Partner Robot Program, tells us that the HSR runs ROS Fuerte and uses a number of ROS packages, including: roscpp, rospy, rviz, tf, std_msgs, pcl, opencv. As for why they chose to use ROS, Dr. Ota says, "ROS provides an excellent software developmental environment for robot system integration, and it is also comprised of a number of useful ready-to-use functions."
Posted by Brian Gerkey | Sep 19, 2012
We're pleased to announce a collaboration between OSRF and Yujin Robot. Our friends at Yujin have been long-time supporters of and contributors to ROS. In particular, they've been at the forefront of efforts to use ROS on Windows and in multi-robot environments. Daniel Stonier from Yujin presented on the state of ROS on Windows (slides) this year at ROSCon.

In the new Robotics in Concert project, funded by the Korean Ministry of Knowledge Economy, Sam Park and his team at Yujin are leading an international team to develop tools to enable authoring, deployment, and management of multi-robot systems in production environments. OSRF's role in the project is to enhance and improve the ROS/Android toolchain to make it easy to build reliable "robot apps" that provide phone/tablet-based human interfaces. We're looking forward to collaborating on this project with Yujin and other robotics groups in Korea, and are expecting some great open source software to result.

And we're looking forward to playing with the sleek new KobukiBots:
Posted by Brian Gerkey | Sep 17, 2012
There's exciting news out of Boston today with the launch of Rethink Robotics's new robot. Rethink Robotics is developing a family of low cost and highly intelligent robots that can perform simple tasks in a manufacturing environment, increasing the productivity of the people around them. Rethink Robotics was founded by Rodney Brooks, former Director of the MIT Computer Science & Artificial Intelligence Laboratory, and co-Founder of iRobot Corporation.

Rethink's robots can be taken out of the box, taught a task by anyone, and start work in a few hours, eliminating the need for systems integration. They are safe to interact with people at close range and are easy to train and retrain on the fly. They are nothing like any existing industrial robots.

While all of this is very exciting for the robotics industry, and certainly for our friends at Rethink, what we personally find most exciting is the role played by ROS in today's news. Rethink's new Baxter robot is, in the words of CEO Scott Eckert, "built upon ROS." We had some hint from Rethink's (then Heartland's) support of ROSCon 2012 that they were doing something with ROS, but we were very pleasantly surprised today to hear that ROS is such a central part of Baxter.
As ROS edges closer to its five-year anniversary, this is a great milestone for the ROS community. Rethink is actively hiring for a Senior Developer Relations Engineer with expertise in ROS, and expects that individual to play an important role as part of the ROS community.

Congratulations to everyone at Rethink Robotics, and we are looking forward to their contribution to the ROS community.
Posted by Brian Gerkey | Sep 13, 2012
We're happy to announce that Nate Koenig successfully defended his PhD dissertation yesterday. You might not have known that, in addition to his work on Gazebo, Nate has been pursuing his Computer Science PhD in the USC Interaction Lab with his advisor Maja J Mataric'. In his dissertation, titled "Robot Life-Long Task Learning from Human Demonstrations: A Bayesian Approach," Nate enabled robots to learn goal oriented long-term decision processes from human demonstrations. The approach facilitated knowledge transfer between tasks, and online task modification. We're honored to have another doctor on the staff at OSRF. Welcome back, Dr. Koenig!
Posted by Brian Gerkey | Aug 27, 2012
OSRF is pleased to welcome Morgan Quigley! Morgan recently defended his PhD thesis, "Hardware and Software Systems for Personal Robots," in the Stanford Computer Science Department. At OSRF, his work will span software, firmware, and embedded design, by creating infrastructure to allow seamless communication and coordination between ROS and embedded systems.

As the "godfather of ROS," Morgan gave the opening keynote at ROSCon2012. He's had a hand in the design and development of many robots, including this one from Sandia.
Posted by Brian Gerkey | Aug 27, 2012
As ROS software has become more widely used around the world, there are more and more people looking for experts who can help with everything from introductory training to custom engineering. At the same time, there's a growing group of companies and individuals who offer ROS-related consulting services. With the goal of helping those two groups to connect with each other, today we're announcing the OSRF Consultants Network.

Whether you're looking for someone to help familiarize your team with ROS or to build a custom automated system, the consultants listed in the network can help.

If you or your company offer open source robotics consulting services, please send us your listing!
Posted by Brian Gerkey | Aug 21, 2012
Back in July, Wolfram, Brian, and Nate did the California Death Ride (aka the Tour of the California Alps). It was a long but rewarding day, as evidenced by the mood at the top of the last climb:
Not pictured are fellow robotic cyclists Dieter Fox and Sebastian Thrun, who also did the ride.
Posted by Brian Gerkey | Aug 01, 2012
An unusual feature of our building is the three flagpoles out front. We're starting to put them to use (more to come):
Posted by Brian Gerkey | Jul 21, 2012
Posted by Brian Gerkey | Jul 19, 2012
Brian attended the progress meeting for the DARPA Maximum Mobility and Manipulation (M3) program in Philadelphia earlier this week. Besides having the chance to see the impressive and varied work being done as part of M3 (from ostrich-like runners to inflatable walkers), Brian was there to present OSRF's plans for the robot simulation that will be built to support the DARPA Robotics Challenge (DRC) and get feedback from the M3 participants, many of whom have a lot of experience using and building robot simulators. The simulation session was very productive, with lots of great ideas and pointers provided by the audience. We'll be staying in touch with many of the M3 folks as we get to work on the DRC simulator.

Slides from Brian's talk: [PDF]
Posted by Brian Gerkey | Jul 11, 2012
We're pleased to announce that Willow Garage is a Founding Contributor to OSRF! This status acknowledges the critical financial, organizational, and moral support that Willow provided during OSRF's incubation over the past few months, as well as a generous financial contribution that has allowed us to bootstrap company operations.
We especially want to thank Steve Cousins, CEO of Willow Garage, who has been instrumental in the creation of OSRF. We're working closely with Willow on software projects, notably Gazebo and ROS, and we look forward to Willow's continued support of OSRF's mission.
Posted by Brian Gerkey | Jun 09, 2012
After a couple of months of setup, OSRF is up and running! You're already checking out our new website. Let us know what you think. You'll see more content appearing here as we start spinning up new projects.
We just moved into our new office:
It's a 3,000 sq ft building in Mountain View, walking distance to Castro Street and the train station. We're looking forward to getting to know the cafes, restaurants, and other amenities that Mountain View has to offer. And the commuters among us are already enjoying the express train service.
We're still equipping the office, so there isn't much yet in the way of furniture. But, importantly, there are fish.
Once we have things set up, there'll be an office-warming party to plan.
Posted by Nate Koenig | Apr 16, 2012
[Cross-posted from Willow Garage]
The mission of the Open Source Robotics Foundation is "to support the development, distribution, and adoption of open source software for use in robotics research, education, and product development." You will find this mission on the new OSRF Web site, but not much else. In the coming weeks, we will be expanding on our goals, our short- and long-term plans, and the individuals and organizations that will be leading OSRF. For now, contact OSRF for more information or to get involved.
The first initiative of OSRF will be participation in the DARPA Robotics Challenge, announced recently. The DARPA Robotics Challenge, or DRC, will launch in October 2012 and offers a $2 million prize "to whomever can help push the state-of-the-art in robotics beyond today's capabilities in support of the DoD's disaster recovery mission." The full announcement of the initiative specifically mentions the Fukushima nuclear accident as a recent example of a potential robotic application although other recent disasters such Hurricane Katrina and the oil spill at Deepwater Horizon also quickly come to mind.
DARPA today sponsored a Proposer's Day Workshop where more information about the Robotics Challenge is available via Webcast. During the Webcast, Nate Koenig from Willow Garage gave a brief talk on the current and future state of the open source Gazebo robot simulator, which will be extended by OSRF to support the DARPA Robot Challenge.
The DARPA Robotics Challenge supports the National Robotics Initiative announced by the Obama Administration in June 2011.