Fast Company just announced its annual ranking of the world's Most Innovative Companies for 2018, honoring leading enterprises and rising newcomers that exemplify the best in business and innovation. While we can't lay claim to the overall number 1 spot on the list this year (Apple got that one) – we can lay claim to the top spot in the robotics category: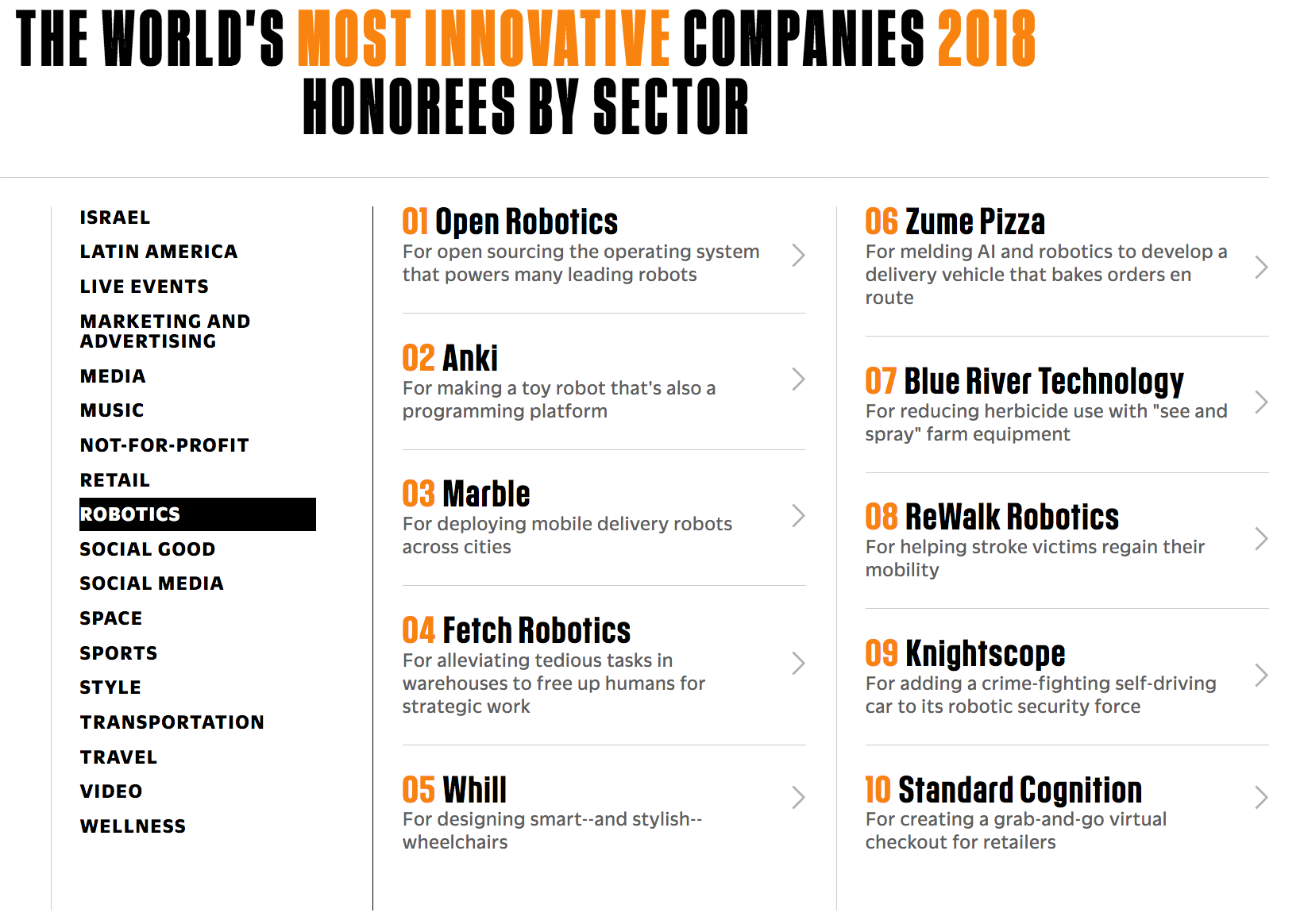 By nature and by profession, our work typically happens behind the scenes. Ours is the software inside the robot, and the simulation software that helps companies and individuals build those robots. We're not the slick robots moving items through a warehouse or making farming more efficient; we'll leave that to fellow honorees Fetch Robotics and Blue River Technology. But both of those companies, and others on this list, make use of our software. Their success is our success, and for that we are very proud.
To the team at Fast Company, thank you for the acknowledgment of our work! We are humbled and honored to be so recognized. And to the users, contributors, developers, and champions of open source robotics technology, we owe you a debt of gratitude as well.