This week we were happy to receive a visit from team Fireworks of Lynbrook High School in nearby San Jose.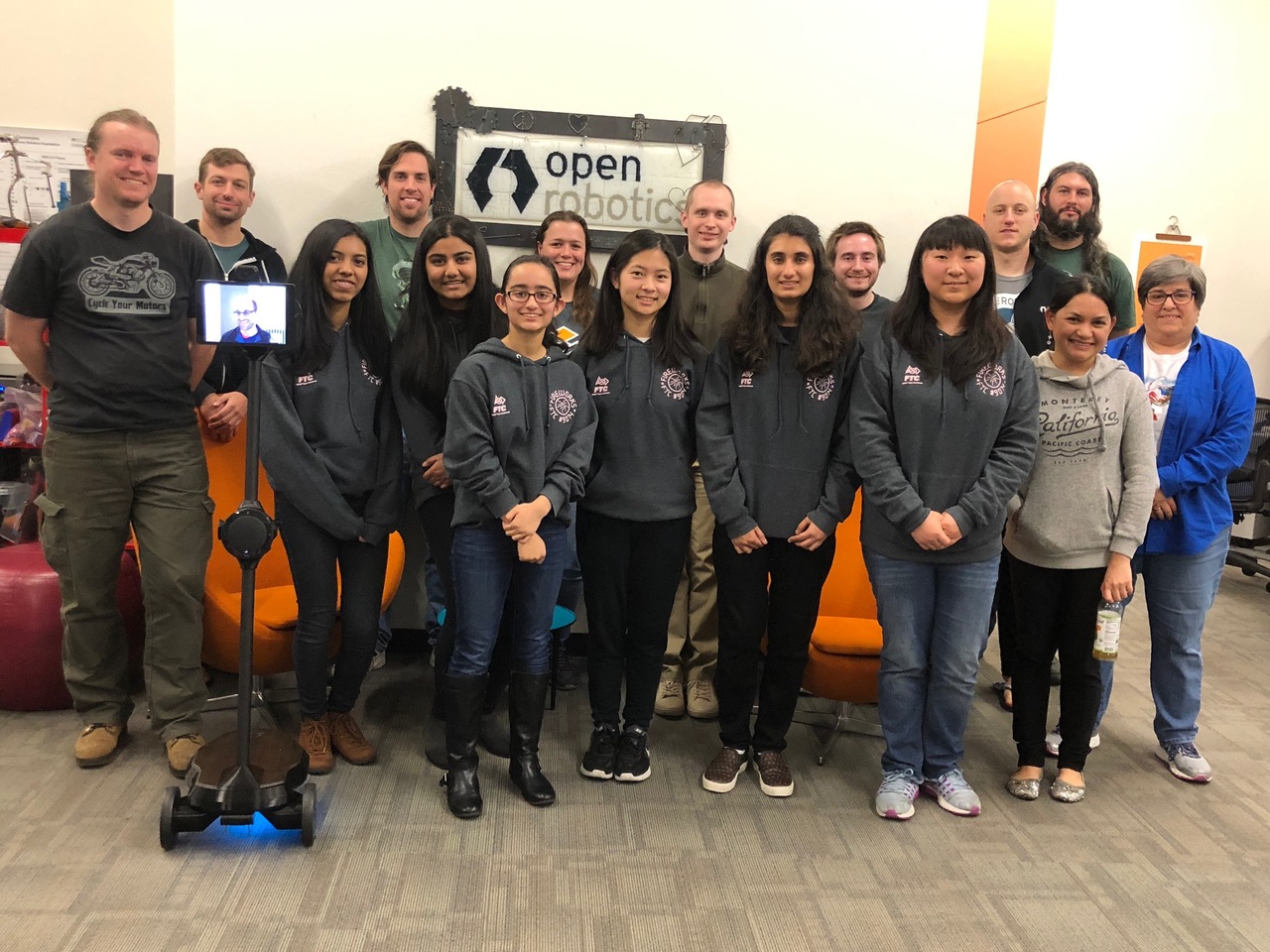 These young women compete in the FIRST Tech Challenge, in which middle and high school students build, program, and control robots to play a game that involves a variety of mobility and manipulation challenges.
The Fireworks presented their team and technical approach to the competition, and also gave us a live demo of their robot.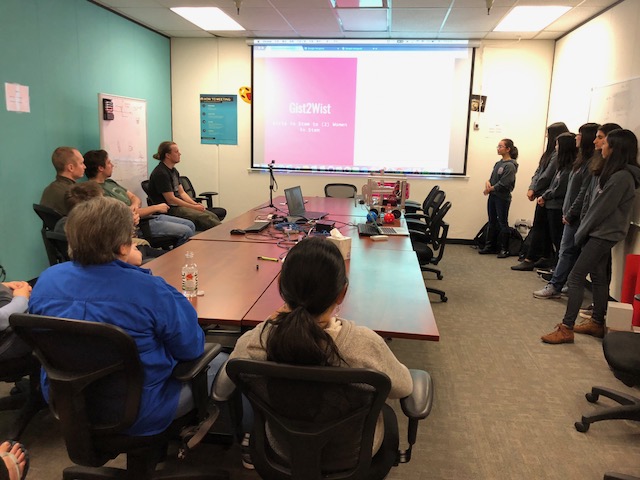 Along the way we learned that in addition to competing themselves, the Fireworks are active in outreach and mentoring for other students, especially women, through their Gist2Wist organization.
If this group is any indication, we'll soon see some impressive and enthusiastic talent coming into the robotics field!