Our own Tully Foote and Morgan Quigley will be leading our contingent to ICRA 2017. The event runs May 29 to June 3 in Singapore.
Prior to ICRA, Tully will be on-hand and on the agenda at the ROS-Industrial Asia Pacific workshop. The event is May 25-26 with further details here.
During ICRA, we'll be spending lots of our time with the team at ROBOTIS, both at their booth and as part of Intel & ROBOTIS Night.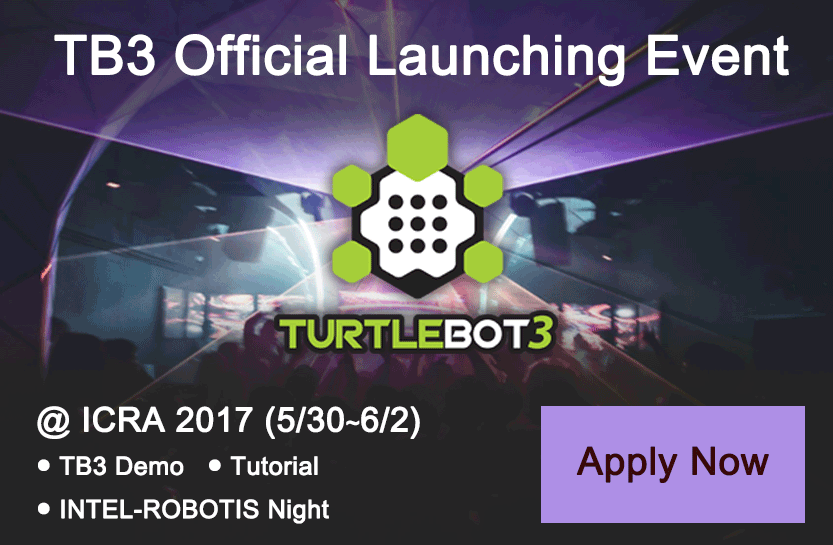 At ICRA, the ROBOTIS booth will be showing off TurtleBot 3 during the following hours:
May 30 (Tuesday): 08:00 – 17:00
May 31 (Wednesday): 08:20 –17:00
June 1 (Thursday): – 08:20 – 17:00
Lastly, Morgan will be part of a ROS and TurtleBot 3 tutorial at National University of Singapore. The tutorial is June 2nd from 10:00 to 4:00 pm. Details and RSVP information is here.